Darus Salaam Mosque
Darus Salaam Mosque is a vibrant and dynamic Islamic centre located in the heart of the London Borough of Newham. Our mosque serves as a place of worship, education, and community for Muslims of all ages and backgrounds. We are dedicated to fostering a strong sense of unity and brotherhood amongst our members, and to create a space where all feel welcome and valued.
Darus Salaam Academy
Darus Salaam Academy is a religious educational institution that provides a comprehensive education in Islamic teachings and values. The Academy has a holistic approach to education, aiming to develop the intellectual, spiritual and moral dimensions of students' lives.
| | | |
| --- | --- | --- |
|  Madrasa | Days | Time |
| Evening Madrasa | Monday to Friday | 5:00 PM to 7:00 PM |
| Hifz Class for Boys | Everyday | 5:00 PM to 7:30 PM |
| Hifz Class for Girls | Everyday | 5:00 PM to 7:30 PM |
Services
The Shahada is a public declaration of faith in Islam and marks the formal entry into the Muslim faith community
The Islamic marriage is a significant event for Muslim couples who wish to enter into a legally binding marriage in accordance with Islamic principles
Support us,
we need your help
The Prophet Muhammad (peace be upon him) said, "The believer's shade on the Day of Resurrection will be his charity" (Sahih al-Bukhari). We ask Allah (SWT) to bless you and your family and to reward you for your generosity. May Allah (SWT) accept your donation and make it a means of purification for you.
Recent Posts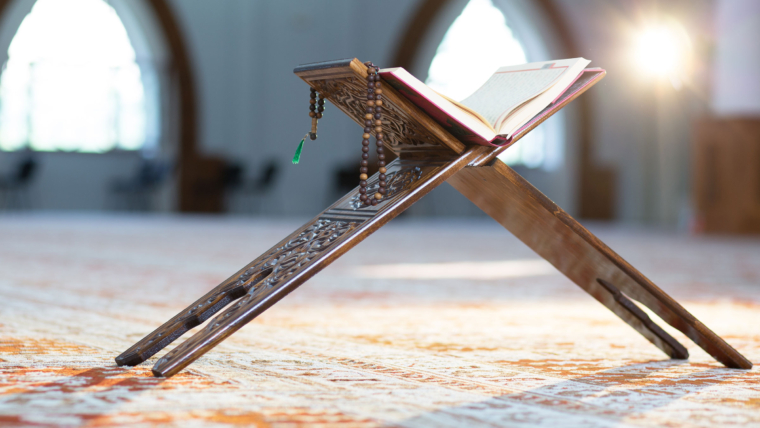 Thanking the graces of Allah (SWT) is an integral part of Islamic faith. Muslims believe that all blessings come from Allah (SWT) and that expressing gratitude for these blessings is an act of worship that brings them closer to Allah (SWT).
34.8% of the total population in
London Borough of Newham is Muslim.
Muslims pray in Darus Salaam Mosque
Over 1000 Muslims attend the
prayers in Darus Salaam Mosque.
Students in Darus Salaam Academy
Over 500 students attend
Darus Salaam Academy.